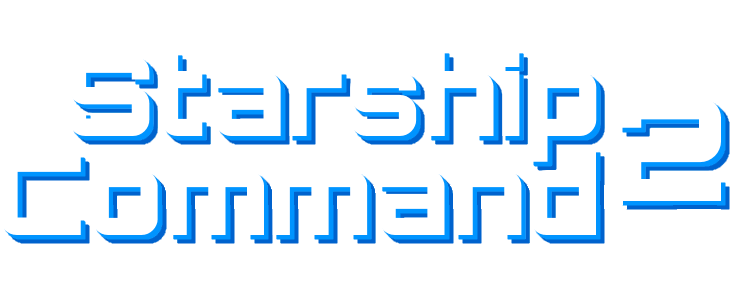 Starship Command 2
A downloadable game for Windows
About Starship Command 2
Starship Command 2 is a much-expanded (and currently in alpha) sequel to Starship Command, a persistent-world, massively single-player, real-time tactical starship simulator wrapped in an AI-driven 4X game. Starting with a lowly shuttle, you will trade and battle your way to victory, amassing a gigantic fleet customized to your liking!
What Is Meant by Massively Single-Player?
Massively Single-Player means when you start Starship Command 2 the first time, it will generate a galaxy with thousands of sectors, each with their own planets and economies. Then populate the galaxy with AI-controlled empires that will attempt to conquer every sector. The galaxy persists through every captain you play as. And you can swap between multiple captains and play both sides of a conflict.
The empires will create wars and alliances with other empires, and even break out in civil wars.
But What Do I Do?
Take command of a starship! (or a fleet of starships). Build a fortune by trading commodities, completing missions, collecting taxes from sectors and battle the other empires for glory!
Features:
Hundreds of empires (hand-crafted and computer generated) to play.
Thousands of sectors to colonize, trade with or attack.
Automated captain's log generation will note actions taken by you and later save the entire log to a file.
Persistent galaxy that stays through all captains you play as.
---
What is Currently Working:
Galaxy generation - All galaxies are based on moddable JSON files.
Moddability - In fact, all files are either JSON or PNG, making the game mod-friendly!
Empire AI - All empires will act & react to other empires, creating a dynamic galaxy that can span thousands of years.
Economy - Trading commodities between sectors and colonizing sectors.
Captain's Log - Working, but still needs polishing as more features are added to Starship Command 2.
Randomly-created ship hulls and components
Massive real-time, tactical, space battles - Possibly hundreds of ships battling, while balancing power usage, shield sections, weapon and shield frequencies, etc.
Ship-boarding and capture - Beam aboard enemy ships and capture or sabotage while the battle rages on around you.
Job boards - Standard jobs, such as take me here, bring this here.
Space Monsters - A large apocalyptic cigar? A disembodied translucent-colored hand? A giant space amoeba? Space squids? Who knows!
What is Planned:
More Job boards and scenarios - Scenarios such as moral dilemmas, logic problems, nemesis-battles, space-monsters, empire super-weapons, etc.
Planet exploration - Beam down to a planet and explore the terrain, people and animals.
Download
Click download now to get access to the following files:
Starship Command 2 (Demo)
33 MB
MOD TOOL: Starship Command 2 Hull Previewer (v1).zip
225 kB